Michael Norris

Agent

,

Owner

in Winter Haven, FL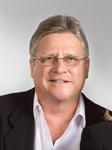 Professional Designations
REALTOR
Expertise Types
Certified Notary, Commercial, Condominiums, Land, New Homes, Relocation, Residential, Residential Investment, Rural Land, Single Family Homes, Townhomes, Wineries
Founder - Michael Norris
Born in Winter Haven Florida. (Third generation, not too many around) Owned and operated the ever popular 'Michael's Restaurant's in the 80's along with Hotels, in Winter Haven and the Carolinas. Michael has been involved in Real Estate and property development for more than 35 years, owning two Real Estate companies and has worked in local real Estate since 1996 with wife Dee Norris. Michael prides himself in providing the very best service. This means being a phone call away, sharing in-depth community and market knowledge,
Founder/Owner- Norris & Company Realty, LLC. August of 2011
Member: Mid Florida Regional MLS.
NAR-National Association of Realtors. EPCAR- East Polk County Association of Realtors.
Winter Haven Chamber of Commerce
Dee Norris

Broker

,

Broker / Owner

in Winter Haven, FL
Professional Designations
REALTOR
Expertise Types
Buyer Broker, Certified Notary, Commercial, Condominiums, Land, New Homes, Residential, Residential Investment, Rural Land, Single Family Homes, Townhomes
Created on a foundation of over 25 years of Real Estate experience, Founding Partners Michael & Dee Norris a leadership team who knows every side of the Real Estate business.
Our Personal Commitment, as well as working side by side with valuable and skilled team members makes The Norris Team a winning combination to delivering a dedicated cutting edge customer service… Providing clients with total customer satisfaction throughout the entire buyer or selling process from the very first meeting to beyond the closing, ensuring your Real Estate transaction is an enjoyable, effortless and a stress-free experience.
Dee:
Born and raised in England, Owned and operated hotels and an upmarket fashion boutique, on England's beautiful south coast. Dee became a Florida resident in April 1992 and US Citizen in 2001. Actively licensed in Real Estate since 1993. Gained valued experience in the Disney area, focused on luxury and vacation properties to foreign investors. Dee has worked in local Real Estate since 1996. A dedicated and committed Real Estate Broker specializes in Commercial and Residential properties. Being originally from England and has travelled extensively, and enjoys working with overseas clients.
Michael and Dee Norris

Broker / Owner

in Winter Haven, FL
Professional Designations
REALTOR, REALTOR (S)
Expertise Types
Buyer Broker, Certified Notary, Commercial, Condominiums, Land, Manufactured Homes, New Homes, Other, Relocation, REO, Residential, Residential Investment, Rural Land, Second Homes, Single Family Homes, Townhomes, Vineyards, Wineries
Created on a foundation of over 27 years of Real Estate experience, Founding Partners Michael & Dee Norris a leadership team who knows every side of the Real Estate business.
Our Personal Commitment, as well as working side by side with valuable and skilled team members makes The Norris Team a winning combination to delivering a dedicated cutting edge customer service… Providing clients with total customer satisfaction throughout the entire buyer or selling process from the very first meeting to beyond the closing, ensuring your Real Estate transaction is an enjoyable, effortless and a stress-free experience.
Dee:
Born and raised in England, Owned and operated hotels and an upmarket fashion boutique, on England's beautiful south coast. Dee became a Florida resident in April 1992 and US Citizen in 2001. Actively licensed in Real Estate since 1993. Gained valued experience in the Disney area, focused on luxury and vacation properties to foreign investors. Dee has worked in local Real Estate since 1996. A dedicated and committed Real Estate Broker specializes in Commercial and Residential properties.
Michael:
Michael grew up in Winter Haven and his vast network and ties in the community continue to serve NextHome Norris & Company Realty. Owned and operated the ever popular 'Michael's Restaurant's in the 80's along with Hotels, in Winter Haven and the Carolinas. Michael has been involved in Real Estate and property development for more than 35 years, owning 3 Real Estate companies and has worked in local real Estate since 1996 with wife Dee Norris. Michael prides himself in providing the very best service. This means being a phone call away, sharing in-depth community and market knowledge.
Michael & Dee are Founding Partners NextHome | Norris & Company Realty May 1st 2019
Founding/Owners- Norris & Company Realty, LLC. August of 2011
Members: Mid Florida Regional MLS. NAR- EPCAR- Winter Haven Chamber of Commerce